FIND A MEANINGFUL
FELLOWSHIP
AT EORTC
Established in 1991 to promote European cancer clinical research, the EORTC Fellowship Programme encourages physicians, statisticians and scientists from all over the world to stay for up to three years at EORTC headquarters in Brussels. It offers opportunities to learn the principles of cancer clinical research by being attached to a specific EORTC group, a medical or a methodological research programme in the Belgian capital.  It is a unique way to absorb all aspects of creating, activating and bringing cancer clinical research projects to maturity, from the inside.
The EORTC Fellowship programme does not just provide training in clinical research methodology for physicians and other interested professionals. It is also a chance to use EORTC's rich databases to work on publications that will benefit EORTC and the individual fellows.  EORTC fellows acquire a high level of expertise in clinical research methodology which can contribute to future career success. In addition, all research work is performed internationally, which promotes a rapid spread of clinical trial results.
Support for the EORTC Fellowship Programme comes from several sources, and more than 190 fellowships covering 35 countries have been awarded.
FELLOWSHIP OPPORTUNITIES
Selection Process
A preliminary screening of applications will be done to verify their completeness and conformity with the above mentioned eligibility criteria. Eligible applications will then be forwarded to the relevant Head(s) of Department(s) for assessment. The applicants will be contacted to arrange a telephone interview.
All applicants will be notified of the outcome of the selection process.
For more information about the Fellowship Programme, contact us.
Current Fellows
Bio
Daniel Portik
Romania
Daniel Portik
Dr. Daniel Portik joined the EORTC in May 2022 as an Emmanuel van der Schueren Radiotherapy Quality Assurance Fellow. Daniel received his medical degree at George Emil Palade University of Medicine, Pharmacy, Science, and Technology of Târgu Mureş (UMPhST), Romania. He has participated in several exchange programs in countries like Hungary, Indonesia and Sweden. He finished his radiation oncology training at the 'Prof.Dr.Ion Chiricuta' Oncology Institute, Cluj-Napoca, Romania in 2019. During his stay at EORTC Daniel will analyse the radiotherapy quality assurance for H&N trials such as EORTC 1420 'Best of' and the EORTC-1219 DAHANCA trials. With a strong interest in the oligometastatic disease, he will participate in the RTQA of the ongoing EORTC 1702 HALT trial. Likewise, he will also assist in the development and testing of knowledge-based planning models within EORTC. Daniel's fellowship is supported by the Kom op Tegen Kanker foundation.
Bio
Emma Willems
Belgium
Emma Willems
Emma Willems is a Belgian fellow who joined the EORTC in September 2019. She holds a Bachelor's degree in Business Economics and concluded her Master's degree in International Business. Both degrees obtained at the Free University of Brussels, Belgium. She worked as an intern in the National Bank of Belgium at the international statistics department. Her work at the bank overlapped with her Master's thesis topic where she reviewed the effectiveness of the European governance structure regarding crisis prevention. The interest in governance and research remained, as for which she decided to pursue a PhD project in collaboration with the Free University of Brussels and the EORTC. This fellowship is focused on reviewing the governance structure of the EORTC as a non-profit organization.
Bio
Robbe Saesen
Belgium
Robbe Saesen
Robbe Saesen is Belgian and joined the EORTC in October 2018. He holds a Bachelor's degree in Pharmaceutical Sciences, as well as a Master's degree in Drug Development, both of which he obtained at the University of Leuven, Belgium. During his studies, he became fascinated by clinical research, which is why he decided to pursue a PhD in Pharmaceutical Sciences at the Clinical Pharmacology and Pharmacotherapy research unit of the University of Leuven, under the mentorship of Prof. Isabelle Huys.
His PhD project is organized in collaboration with the EORTC, where he is working under the supervision of Dr. Denis Lacombe on re-engineering the process of clinical cancer research in today's data-driven healthcare systems. His research will mainly be qualitative in nature.
Bio
Sarah Kelly
United Kingdom
Sarah Kelly
Sarah Kelly joined the EORTC from the UK in October 2018. She holds a BSc in Radiotherapy, IPEM Diploma of Clinical Technology with a Radiotherapy Physics specialism and an MSc in Physics and Engineering in Medicine- Radiation Physics specialty. Sarah's previous experience includes treatment delivery and quality assurance of radiotherapy but her main area of practice is in treatment planning. She has most recently focused on the development and planning of complex sites including paediatrics, lymphoma and sarcoma.
Sarah is a research fellow on the QUARTET project, which aims to improve outcomes for children and young adults with cancer across Europe. In a collaboration between SIOPE and the EORTC, the project will develop standards for quality control of radiotherapy in paediatric clinical trials and implement an online prospective quality assurance programme.
Bio
Teodora Lalova
Bulgaria
Teodora Lalova
Teodora Lalova is Bulgarian. She obtained her LL.M. degree at KU Leuven (Belgium) in 2018, specializing in International and European Business law. She holds a Master of Law diploma (2016) from Sofia University (Bulgaria). Her previous professional experience includes various internships, both in the private sector (at an acclaimed Bulgarian law firm, active in the field of commercial and business law), and at public institutions, such as Sofia Regional Court, and the Pardons Committee at the President of the Republic of Bulgaria.
Teodora joined the EORTC as a fellow in September 2018. She is conducting legal research in the sphere of Cancer Survivorship and the right to be forgotten.
The project, in which Teodora is involved, provides also the foundation for her PhD studies at KU Leuven, where she is working under the supervision of Prof I. Huys (Faculty of Pharmaceutical Sciences), and the co-supervision of Prof P. Valcke (Faculty of Law).
Bio
Andrada Turcas
Romania
Andrada Turcas
Andrada Turcas is a Radiation Oncology Resident from Cluj-Napoca, Romania. She got her Medical Degree in 2018 at the University of Medicine and Pharmacy "Iuliu Hatieganu" in Cluj-Napoca and she is a PhD student in the field of Neuro-Oncology since 2019, at the same University. Andrada also teaches as a collaborating Assistant Professor in the Oncology-Radiotherapy department. She joined EORTC in 2021 as a fellow on the QUARTET project, a collaboration between EORTC and SIOPE aiming to improve Radiotherapy Quality Assurance and Quality Control in paediatric clinical trials."
Bio
Abolghassem Jandari
Iran
Abolghassem Jandari
Abolghassem Jandari is a biostatistics fellow at the EORTC. He was born in Iran and did his Bachelor's in civil engineering and his Master's in transportation planning. During his Master studies, he developed an aptitude for statistical and data analysis. Therefore, he moved to Belgium in 2017 to do a Ph.D. in applied statistics at KU Leuven, focusing on modeling choice behavior.
During his Ph.D. he worked on two different projects, one focusing on promoting cycling in Belgium and the other one trying to explain individuals' willingness to pay for environmental goods.
Abolghassem joined the EORTC in November 2021 and will work on the Lung Cancer project alongside with the IGCCCG project.
Bio
Ridwan Oyebayo Olaniran
Nigeria
Ridwan Oyebayo Olaniran
Ridwan Oyebayo Olaniran is a Nigerian statistician with a Bachelor's and Master's degree in statistics from the University of Ilorin, Ilorin, Nigeria (UNILORIN), as well as a PhD in statistics from the Universiti Tun Hussein Onn Malaysia. He worked on the development and application of Bayesian random forest for cancer classification, as well as predicting tumor sizes and survival in cancer patients, in his PhD thesis.
In January 2022, he began working as a biostatistician fellow at the EORTC, where he collaborates on research initiatives with the MINDACT Breast Cancer Group (BCG). He worked as a Biostatistician at the Department of Statistics, Faculty of Physical Sciences, University of Ilorin before joining EORTC. Ridwan is passionate about using current and precise statistical methods to improve the lives of cancer patients all over the world.
Bio
Sanne Bartels
Netherlands
Sanne Bartels
Sanne Bartels joined the EORTC from the Netherlands in April 2022. She is a board certified surgical oncologist and holds a PhD in minimally invasive colorectal surgery and a MSc in clinical epidemiology from the University of Amsterdam. Her previous experience includes a fellowship in surgical oncology from the NKI-Antoni van Leeuwenhoek in Amsterdam. Her fellowship with the breast cancer group will focus on the long-term results of the AMAROS trial on treatment of the axilla in patients with breast cancer.
Bio
Debaleena Sain
India
Debaleena Sain
Debaleena Sain joined EORTC as a Fellow Statistician on April 2022. She is from India and holds a Bachelor's and a Master's degree in Statistics from University of Calcutta and Presidency University, respectively. She completed her PhD in Applied Statistics from University of California, Riverside, U.S.A., where her research was focused on time-varying joint modelling of longitudinal and time-to-event data. At EORTC, she will work with the Brain Tumour Group
Bio
Peggy Giasafaki
Greece
Peggy Giasafaki
Peggy Giasafaki joined the EORTC at the end of February 2022 as a fellow in Biostatistics. She obtained his BSc in mathematics at the National and Kapodistrian University of Athens and she holds a Master of Statistics from Athens University of Economics and Business. She has worked as Credit Risk Analyst in a Greek company, where she carried out projects about validation of Credit Scoring models via Statistical methods and techniques for Romanian Financial Institutions. Her research project as a Fellow in the Statistics Department at EORTC will be focused on meta-analysis for the GI group.
Bio
Hannah Puhr
Austria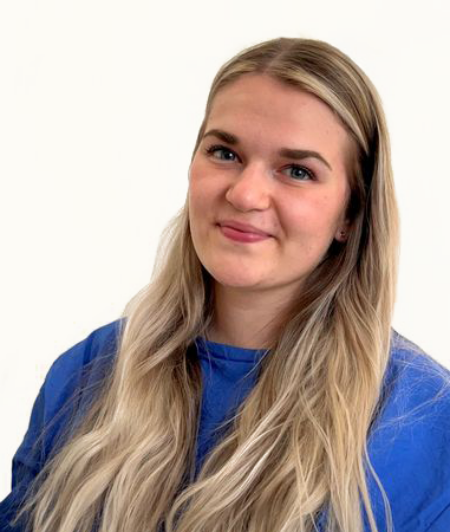 Hannah Puhr
Hannah Puhr joined the EORTC as a medical fellow in November 2022. She is originally from Austria and received her Medical Degree at the Medical University of Vienna. During her studies, she has done several internships abroad in Hungary, Germany and Switzerland. After finishing her studies, she started working at the University Hospital in Vienna at the Division of Oncology. So far, she has done 4 years of training in internal medicine and oncology. Her main research focus in Vienna was on gastroesophageal cancer patients. Her project at the EORTC will focus on eligibility criteria of clinical studies to further improve patient management and to address real-life cohorts
Bio
Luigi Lim
Philippines
Luigi Lim
Luigi Lim joined the EORTC in December 2022 as a hybrid fellow in Quality of Life and Biostatistics. He obtained his Bachelor's degree in Statistics from the University of the Philippines. After that, he pursued his Master of Statistics and Data Science (Specialization: Biostatistics) at Hasselt University in Belgium with the support of the VLIR-UOS Scholarship. Previously, Luigi worked at the Central Bank of the Philippines where he studied and developed models pertaining to systemic risk.
Luigi will be working on the CATAPULT (Cancer Clinical Trials Pooling of Quality of Life Data) project to validate several objectives, which includes the prognostic value of baseline QoL and change scores using a user-ready independent HRQoL database on the QLQ-C30. He will also be involved in the FDA qualification project, SISAQOL, improving compliance and analysis of RCTs.